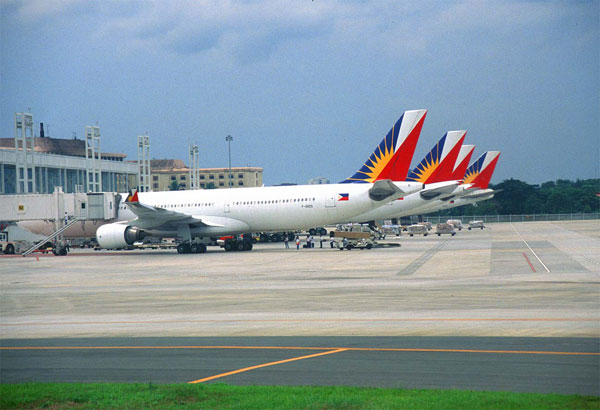 The Philippines will need to have two major airports to cater to the growing tourist traffic in the country, airport specialists said yesterday.

Speaking at the Management Association of the Philippines (MAP) general membership meeting yesterday, Shizuo Iwata, project manager of Japan International Cooperation Agency's Metro Manila Master Transportation Study and chairman of Almec Corp. said the country needs to develop both the Ninoy Aquino International Airport (NAIA) and Clark International Airport to cater to the rising number of travellers.

"Clark and NAIA have different catchment areas. It is not a choice between Clark and NAIA. It is two airports we need. Clark will serve Central and Northern Luzon while NAIA will serve main metropolitan," he said.

He noted that while the Clark International Airport can still be expanded to meet an expected increase in number of tourists, the anticipated growth in tourists using NAIA will require the development of a new airport.

Based on JICA's study, the total number of passengers in the Clark catchment area will rise to 9.230 million by 2040 from 1.315 million in 2012.

As for the NAIA catchment area, the total number of passengers is expected to hit 101.485 million by 2040 from 31.877 million in 2012.

Iwata said the JICA has looked at eight candidate locations for the new NAIA but has picked Sangley Point in Cavite and Laguna de Bay as the best site based on catchment area, availability of land and future expansion, navigation risk due to mountain range, flooding and other natural hazard risks, wind speed and direction, accessibility, minimal risks of aircraft crash and noise problems and integrated urban development opportunity or value capture.

Other sites considered were Angat-Pandi-Bustos (Bulacan), Obando (Bulacan), North Portion of Manila Bay (near Metro Manila and Bulacan boundaries), Central Portion of Manila Bay, San Nicolas Shoals, West Laguna Lake and Rizal – Talim Island.
Iwata said the development of the new NAIA in Sangley Point is estimated to cost $11 billion and expected to be completed in 2025.

"In the dream plan, as soon as new NAIA is open, we can close old NAIA," he said noting that the old NAIA can become a central business district.

In the same event, BenL Consulting International managing principal Ben Lao said the government must modernize NAIA and develop the Clark International Airport at the same time.

He noted that just like other large cities in the world like Tokyo in Japan which have two airports Haneda and Narita, there is a need for a dual airport system here to plan for future growth.

He said NAIA must be fixed to cater to an expected rise in number of passengers given the country's highly educated English speaking and mobile population as well as the large number of citizens working and living abroad.

"Clark is a gateway and it should be developed concurrently. To say that we will close NAIA and move it to Clark, as business people, residents living in this area, you will find it cumbersome to travel to Clark and Manila back and forth," he said.

As for developing a new airport, he said Sangley Point would be the right choice.
"With NAIA and a new airport, I favor Sangley. Because of its geographical position, the Philippines is poised to be and should be the aviation hub in the Asia Pacific region and we must not waste time to do that. It means jobs, it means opportunities and alleviation of poverty, all of those things. Economic impact of aviation could be tremendous," he said.

For his part, Avelino Zapanta, Southeast Asian Airlines International Inc. president and chief executive officer and MAP's national issues Committee member said he is pushing for a dual airports system as well, with NAIA to serve as a domestic hub and Clark as an international hub.