El Nido is a world-class tourist destination located on the northern part of Palawan. Known for its breathtaking beaches and viewing spots for the most amazing sunsets, El Nido often falls on the list of "I-wish-I-could-afford-that" vacation plans that gets forgotten.

But what if we told you that you can tour this paradise for only 5,000 pesos? Sounds too good to be true? Start reviewing your El Nido bucket list as 'Biyahe ni Drew' offers you this rare sulit-package itinerary for your very own slice of heaven on earth!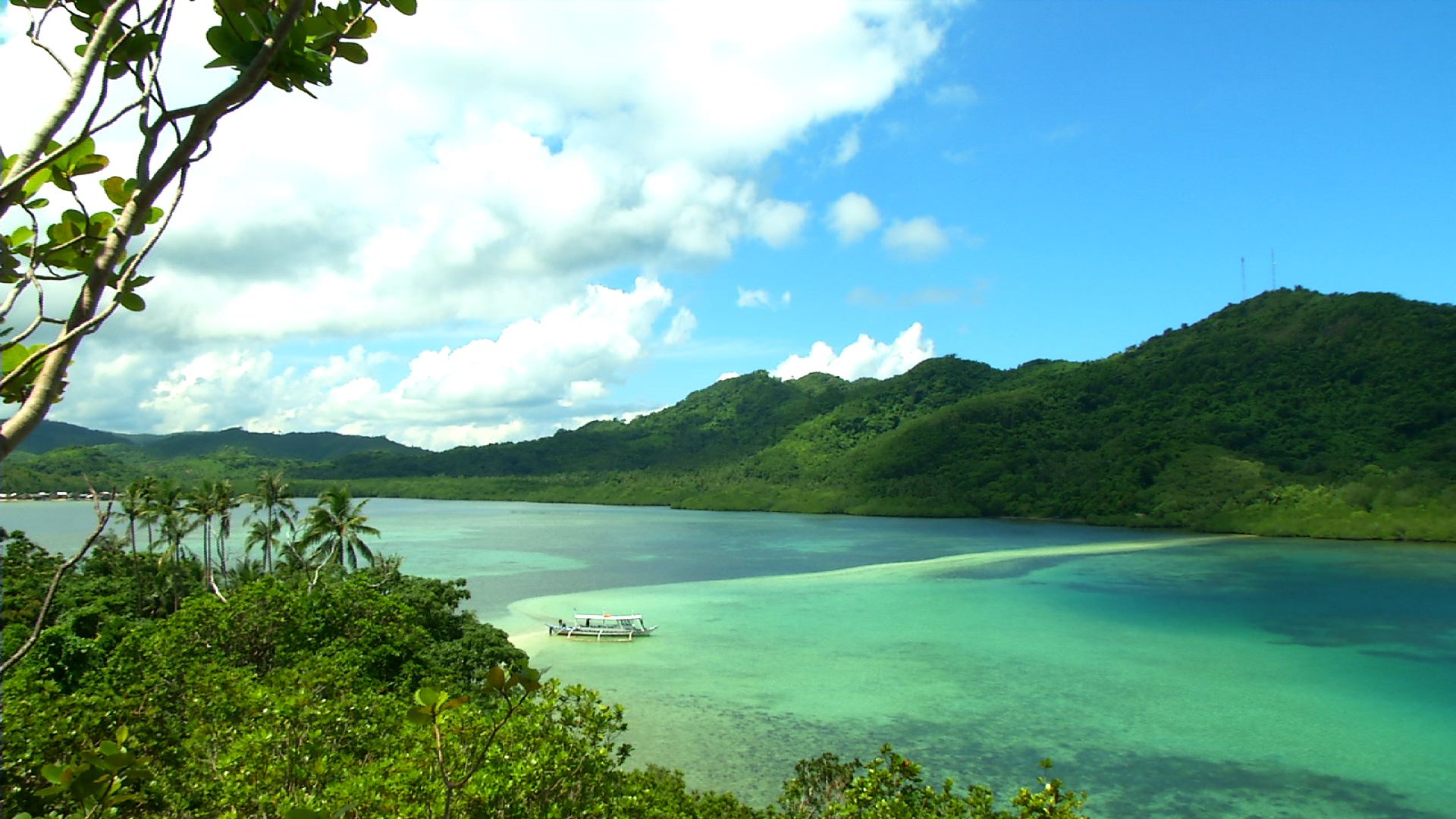 Getting There
Excluded from the 5,000-peso budget is the airfare ---which you can avail at discounted rates during off seasons. Round trip flights between Manila and El Nido take about an hour and cost around P 12,000 per head. This is not bad considering the comfort and relatively shorter travel time.

But if you're tight on your budget but not on your precious hours, you may opt to fly to Puerto Princesa and then take a six to seven hour drive from there. Airfare from Manila to Puerto Princesa will cost you around P 7,000. The best bit about this option: you don't need to worry about spending more to get to El Nido because the transfer is included in the 5,000-peso budget. Hooray!
Activity no. 1: Island Hopping
Things to bring: shades, sunblock, and lots of stamina
Many islands comprise the paradise that is El Nido. One group, popular because of its proximity to the town proper, is included if you avail of a tour package. Aboard a motor boat, visit the islands of Small and Big Lagoon, Secret Lagoon, and Paglugaban.
Kayaking, swimming, and snorkeling are just some of the most common activities in the islands. For no extra charge, you may pretend to be an Indian chieftain atop a kayak, swim in clear waters ala-Michael Phelps, or go see the little fishies in their natural habitat. Nothing beats viewing nature up close, eh?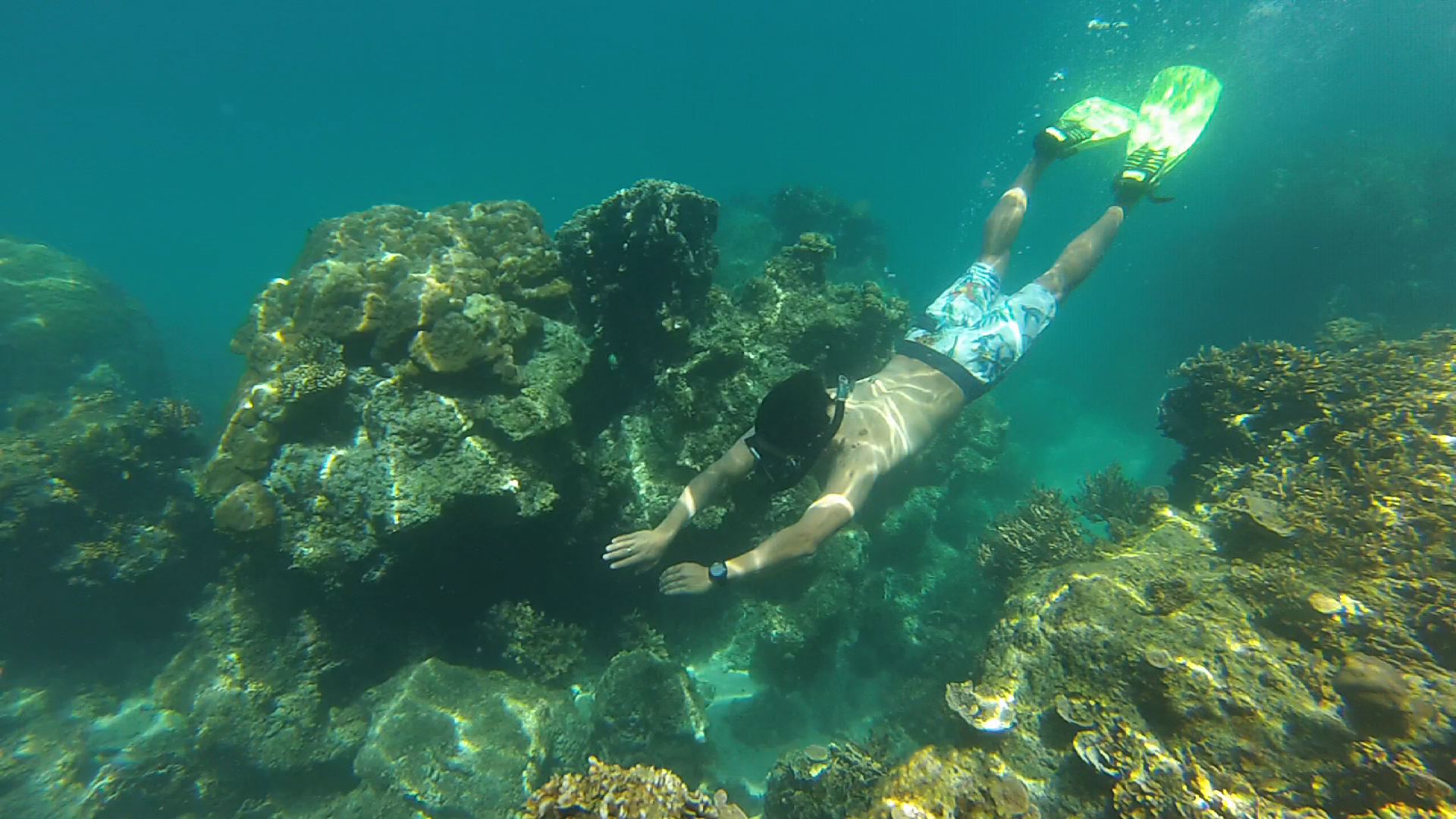 Because nature in its most virginal form is the islands' main attraction, a trip to The Cathedral is something you should not miss. The Cathedral is a glorious rock formation inside a cave similar to the high ceiling of a cathedral. (Warning: Bats and swallows are part of the tour.)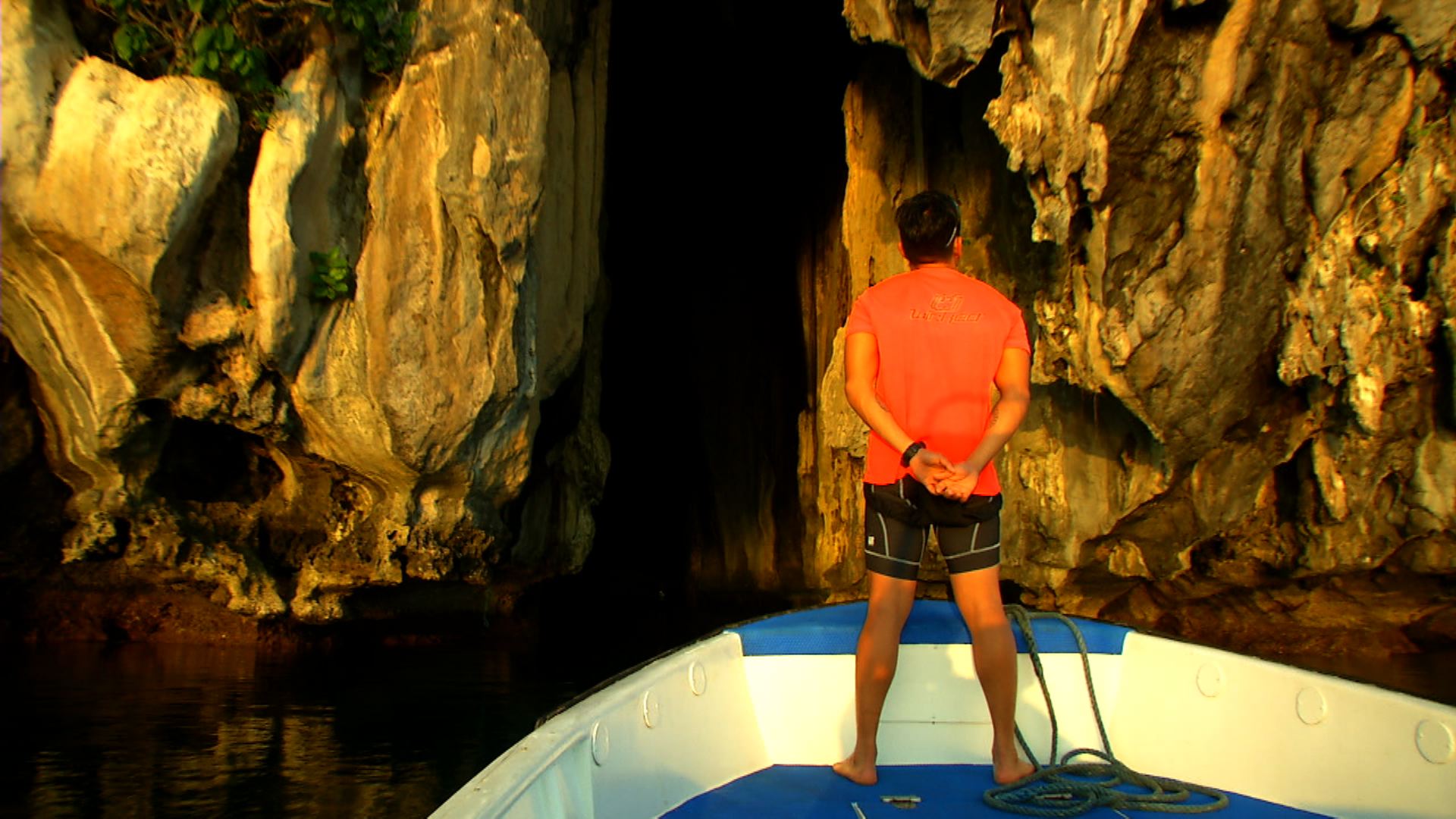 Once you get tired of all the physical activities (Trivia: An hour of swimming burns more than a thousand calories! Whew!), lunch is provided in your super sulit tour package as well.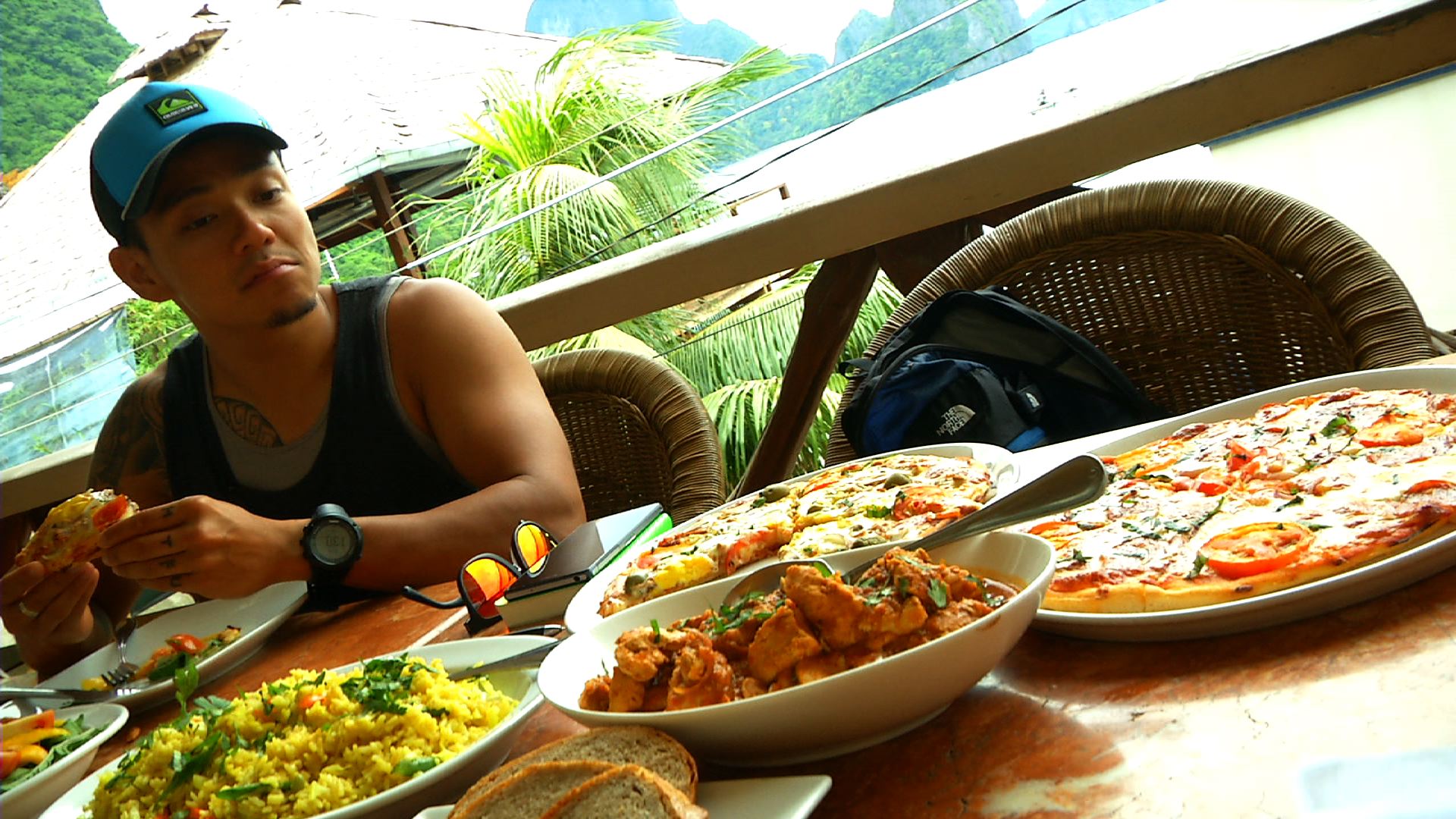 Activity no. 2: Feast like a(n underwater) King
Things to bring: Your adventurous side and an empty stomach
Once you burn all those calories, refuel your body with the yummy offerings of Art Cafe.
Art Cafe started as a small coffee shop 13 years ago. It eventually grew into the sought-after restaurant that it is today. Despite serving foreign dishes such as those from India and Pakistan, Art Cafe boasts of the local produce they use in concocting their tasty meals.
Take a fusion of international cuisine and marry it to our very own Filipino style of cooking, then voila! You get the distinct quality of Art Cafe that sets it apart from the other restaurants in El Nido.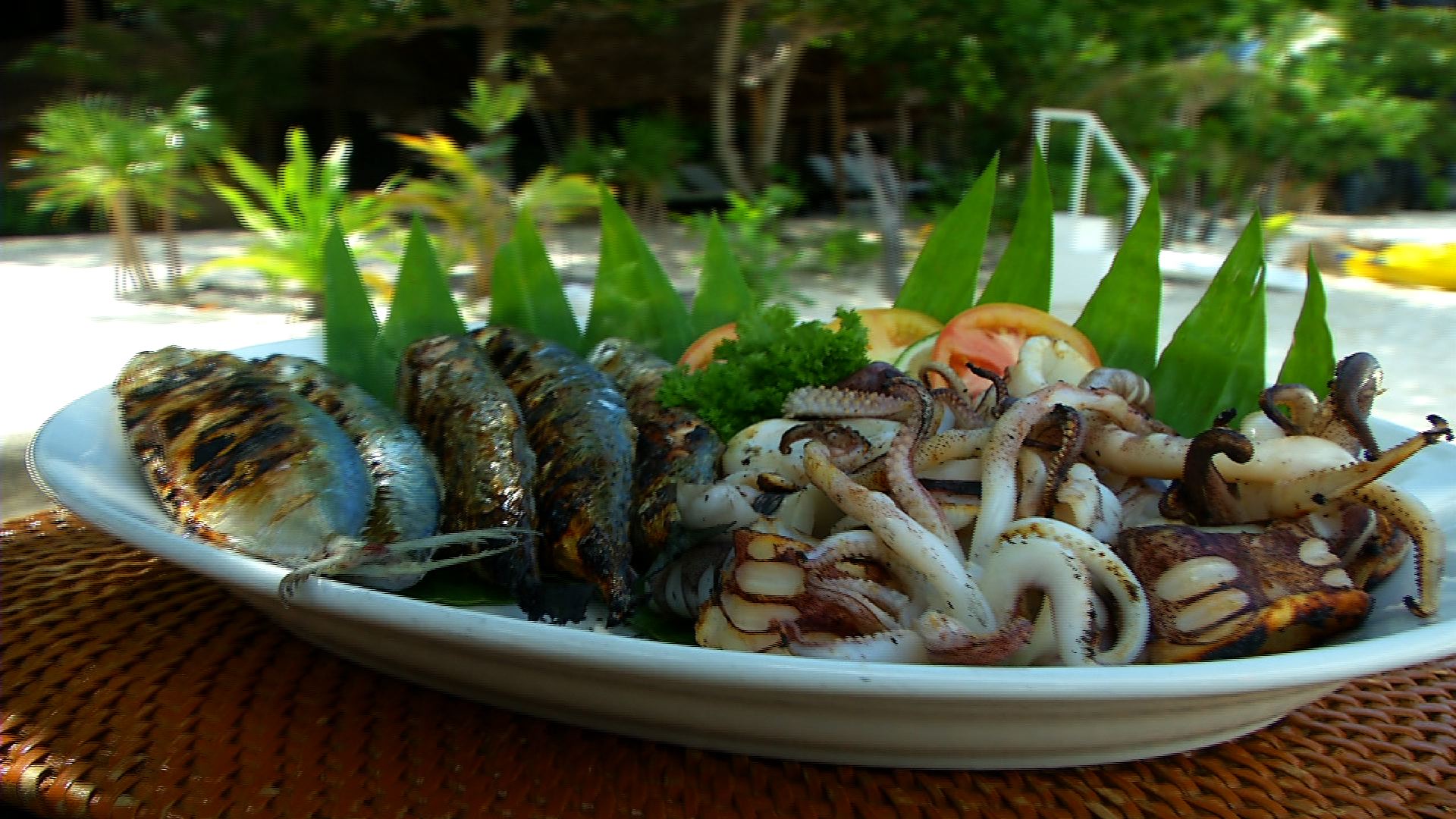 If fine-dining restaurants are not your thing, the ever-diverse island has enough options for you to choose from. In the town proper are eateries that serve seafood, ihaw-ihaw, and, if you're the adventurous kind, exotic food! (Sizzling crocodile, anyone?)
For the hungry bunch, buffets in El Nido town can go for as low as P250 per head ---definitely sulit. And night life? No problem. While it isn't Boracay, cocktails and beers are served almost everywhere.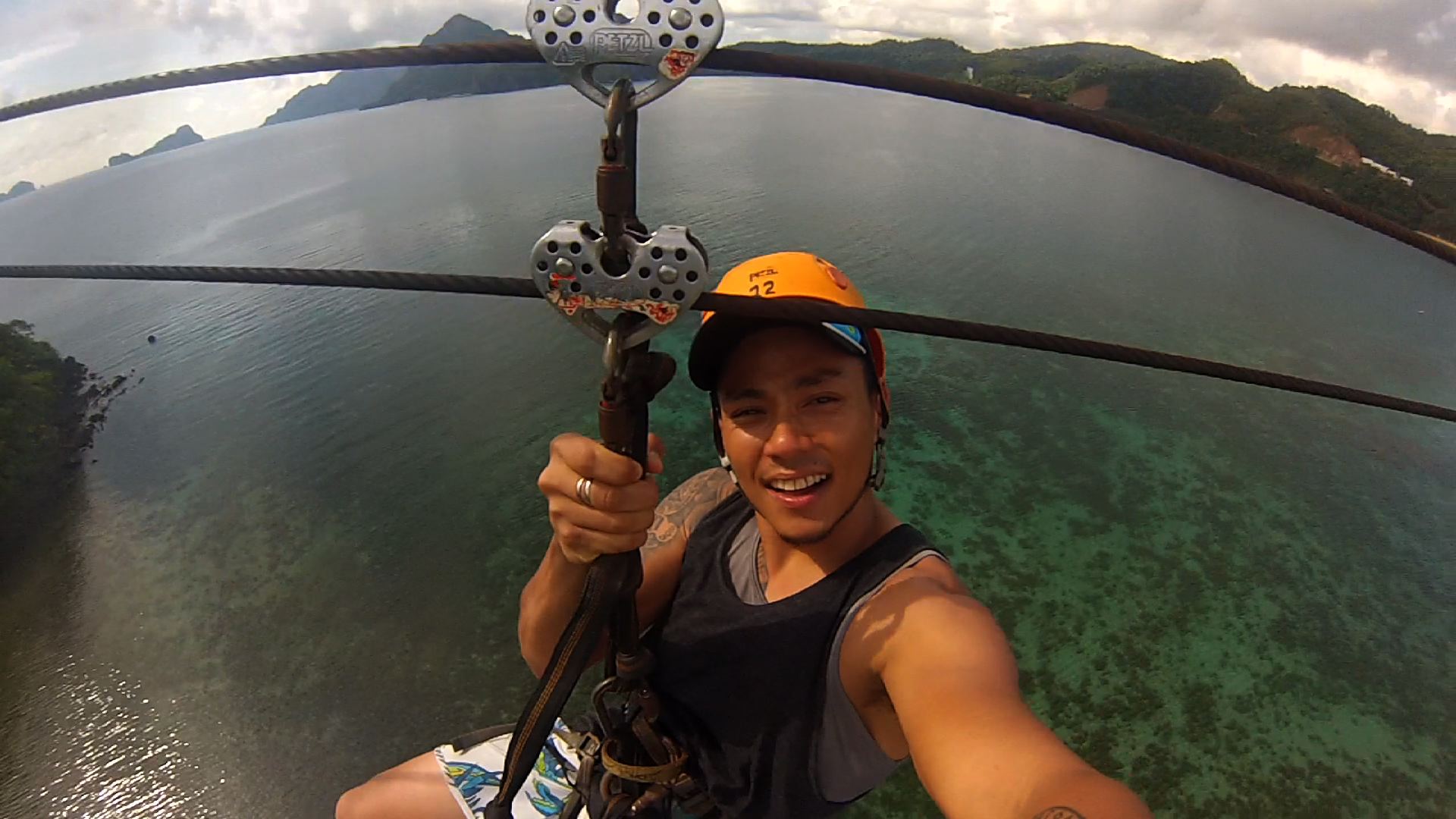 Activity no. 3: Cross Island Zipline
Things to bring: Your loudest scream, your best smile, and a selfie-ready camera
Adrenaline junkie or not, you will surely enjoy this 890-meter zipline that traverses Snake Island (Yes, it's shaped like our hissing friend.) and the Island of Las Cabanas. And trust us when we tell you that this zipline is unlike any other. It's the only one of its kind in the whole of El Nido! Translation: You should NOT miss it.
A one-way ride costs P500 per head while a two-way zip costs P900. But wait! Before reacting how much of a rip off that is, hear us out. You not only get to experience the fresh island air and watch the crystal-clear ocean while suspended up in the air, you also get an incomparable view of El Nido—the best spot to take your perfect summer selfie.
One, two, three, smile!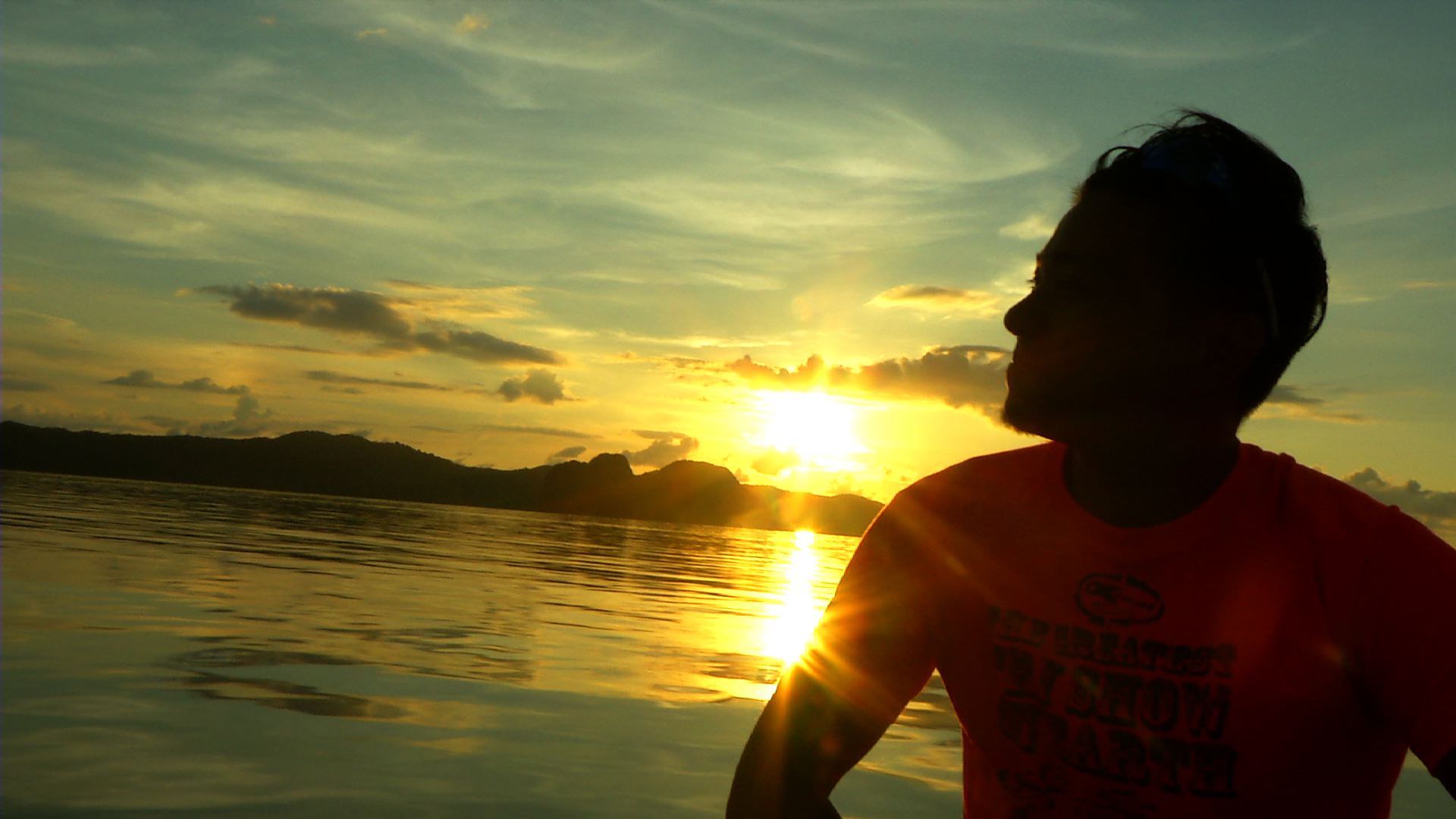 Activity no. 3: Watch (and take photos of) the sunset
Things to bring: Love, music, wine, and a camera (Note: everything is optional)
Cap the day and watch the sun sink below the neighboring islands in a romantic burst of colors. Be with your loved one, your family, your tropa, or even just yourself as the scenery shifts from yellow to orange to pink. Take that iconic silhouette photo and caption it with the cheesiest realization about life.
Once you've done all of those—your social media accounts buzzing with notifications from envious friends, your whole body and soul finding solace in the wonders of nature—then and only then can you say you've conquered the slice of heaven on earth that is the beautiful island of El Nido.
Have fun!
By: Princess Daquigan/NB, GMA News