ABS-CBNnews.com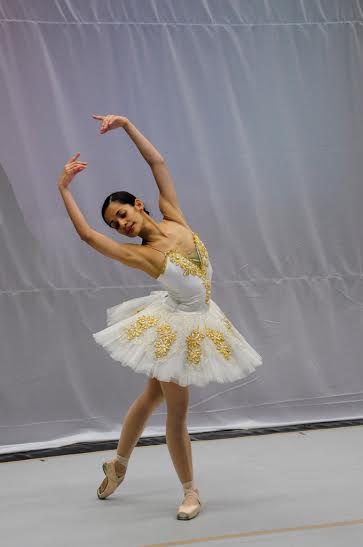 Katherine Trofeo. Photo: Handout
MANILA – Katherine Trofeo, the principal dancer of Ballet Philippines (BP), is hanging up her pointe shoes.
Fondly called "Mommy Kit," Trofeo was recently presented with roses onstage as the curtain fell on the last show of BP's Sapphire Season. Her last role as principal dancer was the psychic vampire Gonongleda in "Manhid: The Pinoy Superhero Musical."
Despite her retirement, Trofeo will continue to teach intermediate ballet in the BP Dance School's Summer Dance Workshop.
"I look forward to watching the younger dancers bloom and find their own voices in our art form," she said in a statement released by Ballet Philippines. "BP has always had this culture of excellence and passion for dance. I was very privileged to have experienced that and humbled by how the creators of the company along with past directors and ex-dancers keep giving and passing on their knowledge to the current generation."
"I look forward to being part of that… of those who keep coming back and helping the family out," she added.
Trofeo started taking up ballet at the age of 8 and turned professional at 15 under Enrico Labayen's Lab Project.
She joined Ballet Philippines in 2008 and performed lead roles such as Swanilda in "Coppelia," Marie in "The Nutcracker," Wendy in "Peter Pan," Maria Clara in "Crisostomo Ibarra," Manda in "Pusong Wagas" and Sita in "Rama Hari," among others.