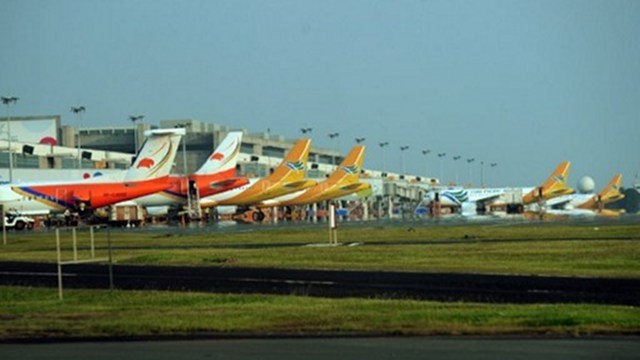 MANILA, Philippines (UPDATED) – All local airlines can now enter the European airspace, joining national flag carrier
Philippine Airlines (PAL)
and budget carrier
Cebu Pacific
. (READ:
PH carriers to know by July if they can fly to Europe
)
The European Commission (EC) announced on Thursday, June 25, that all airlines certified in the Philippines have been taken out from the European Union Air Safety List due the tight oversight being conducted by the Civil Aviation Authority of the Philippines (CAAP).
"After 5 years of hard work, we are finally able to release the airlines certified in the Philippines from the European Air Safety List. The Philippines is an important country with a sizeable and rapidly growing aviation sector," said Violeta Bulc, European Union commissioner for transport.
"Today's result can serve as an example for other countries which have difficulty to match their safety oversight capabilities with the growth of their industry," she said.
Opportunities
The lifting of the ban would allow and encourage Europeans to tap the services of the Philippine carriers when travelling to the Philippines or to other countries, said CAAP spokesperson Eric Apolonio.
The decision comes after a 5-man
EU safety assessment team
gave a positive review of the airlines following a series of inspections in April.
While the 7 carriers largely service only domestic and Asian routes, Apolonio said the EU decision will still benefit them.
Previously, European insurance companies would not cover people who flew on airlines on the EU Air Safety List, he said.
"European tourists will be encouraged to use low-cost carriers in the Philippines now," boosting the number of visitors who will want to fly around the archipelago, Apolonio told Agence France-Presse.
Lubomir Frebort, EU chargè d' affaires, congratulated CAAP for overseeing the operations of airlines operating in the Philippines.
"Within this period of time, the Philippines was able to get full lifting from the ban due to CAAP's openness to improve its oversight functions, complemented by readiness of Philippine air carriers to enhance their own safety and operation standards," Frebort said. – Rappler.com, with a report from Agence France-Presse