(philstar.com)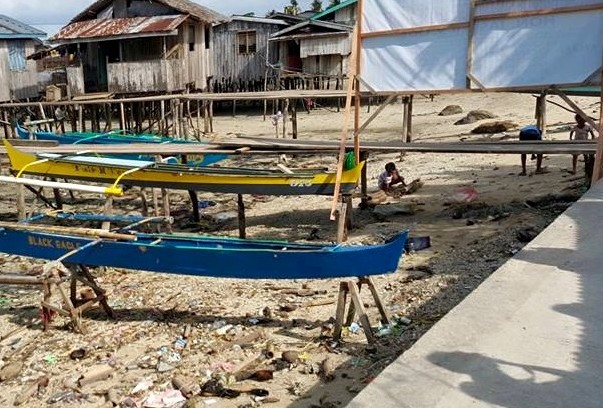 COTABATO CITY, Philippines - Badjau fisherfolks and seaweed growers in the southern coast of Bongao town in Tawi-Tawi now have a concrete road connecting their village of stilt houses to the mainland.
Ethnic Badjaus in Barangay Simandagit could hardly bring their daily catch of assorted fishes, crabs and lobsters to the town market during the rainy days before the 1-kilometer road was built for them by the executive department of the Autonomous Region in Muslim Mindanao (ARMM).
The road project was a joint initiative of the Department of Public Works and Highways in the autonomous region and the District Engineering Office in Tawi-Tawi, a component province of ARMM.
"We in the regional government are contented with the quality of the road built there by our engineers in the province," engineer Don Loong, regional secretary of DPWH-ARMM said Tuesday.
Loong, accompanied local officials, inspected last week the newly-built road, constructed as part of the ARMM administration's confidence-building measures meant to build cordiality with Tawi-Tawi's Badjau sectors.
Loong said the concrete road was built over what used to be a muddy stretch of a pathway connecting the seaside village to the center of Barangay Simandagit, where there are public transportations that can bring passengers to the town proper.