(The Philippine Star)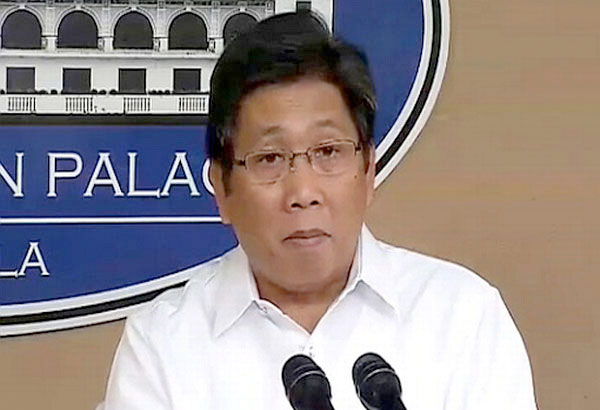 MANILA, Philippines - The Philippines is optimistic and looking forward to a favorable ruling regarding the jurisdiction the Permanent Court of Arbitration (PCA) has over Manila's maritime case against China.
The hearings, scheduled to start tomorrow at The Hague until July 13, will deal with the issue of whether the PCA has jurisdiction over the case or not.
"If the decision of the arbitral tribunal would be favorable to the Philippines, the country will be given an opportunity to present the merits of its petition in oral arguments," Presidential Communications Operations Office Secretary Herminio Coloma Jr. said over state-run dzRB yesterday.
Coloma noted that the hearings set this week are only preliminary.
"We believe in the strength of our position that is grounded on the principles stated in the UNCLOS (United Nations Convention on the Law of the Sea)," Coloma said.
The Philippine team is led by Executive Secretary Paquito Ochoa Jr., accompanied by a delegation of mostly lawyer-officials.
Coloma said the three branches of government – executive, legislative and judiciary – are one in supporting the Philippines' case against China.
Among officials included in the high-level team in the Netherlands are Senate President Franklin Drilon and Speaker Feliciano Belmonte Jr. from the legislative, and Supreme Court Justices Antonio Carpio and Francis Jardeleza from the judiciary.
Solicitor-General Florin Hilbay, Justice Secretary Leila de Lima, Defense Secretary Voltaire Gazmin and retired Armed Forces chief and now undersecretary for security cluster Emmanuel Bautista are also in the delegation.
Deputy presidential spokesperson Abigail Valte earlier pointed out that the delegation, composed of leaders of both houses of Congress and members of the judiciary and the executive, "clearly shows the support of government for the case (is) across the board… It's a country effort.
"A lot of the members of the delegation have something to contribute to the discussions… on the dispute involving the West Philippine Sea, and they would also like to see the progress of our complaint, of our memorial before the tribunal," Valte said.
She clarified that it is the PCA, which is also under the United Nations, and not the International Tribunal on the Law of the Sea (ITLOS) that is hearing the case, which has jurisdiction as China's refusal to take part in proceedings has prompted the need for compulsory arbitration.
In an informal briefing, Valte said President Aquino directed Ochoa to make sure that the government's case against Beijing is presented well.