(philstar.com)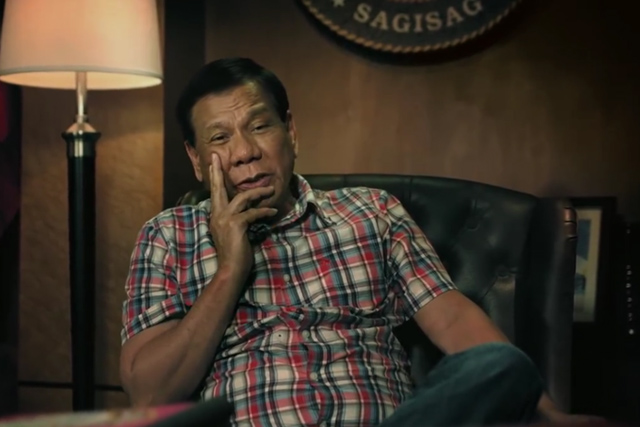 MANILA, Philippines - Davao City mayor and PDP-Laban standard-bearer Rodrigo Duterte on Monday threated to boycott the Cagayan de Oro City debate scheduled by the Commission on Elections (Comelec) on February 21 if local media will be barred from covering it.
"I will not go there also. Pagka ganun (If it's like that) you limit the (press coverage). Why?" he said.
Duterte told reporters after his appearance at the thanksgiving prayer of his close friend Apollo Quiboloy, founder and leader of Kingdom of Jesus Christ (The Name Above Every Name) church in Davao late Sunday evening.
Duterte, however, added that he would further discuss the possible boycott with PDP-Laban president Sen. Aquilino 'Koko' Pimentel III.
According to a statement sent by Duterte's camp, the Cagayan de Oro Press Club earlier said it would boycott the Comelec debate after the poll body limited the participation of the local press in the coverage of it.
"There have been many instances in the past when Manila-based media organizations have condescended on the provincial press. The Presidential Debate in the city is no (exception)," the Cagayan de Oro Press Club said in a statement issued Sunday evening. The statement was relayed by Duterte's camp.
The debate is sponsored by media giants GMA-7, Kapisanan ng mga Brodkaster ng Pilipinas and Philippine Daily Inquirer.
Duterte – who is advocating the passage of the Freedom of Information Bill - said local media should be given equal treatment and be spared from discrimination.
"Kaya nga ako tumatakbong president because I want people from the provinces to be given equal treatment. Kaya ako ay for federalism," Duterte said.
Duterte and his runningmate Sen. Alan Peter Cayetano spent the weekend in Davao City to cap their first week of election campaign sorties.
After the Cagayan de Oro debate, the Comelec will also conduct similar debates for the presidential candidates in Cebu on March 20 for the Visayas region and in Manila for Luzon on April 24.
Duterte had earlier declined to participate in any debate while the disqualification cases against him were still pending before the Comelec. He later expressed willingness to attend debates after the poll body dismissed all four disqualification petitions lodged against him.