(philstar.com)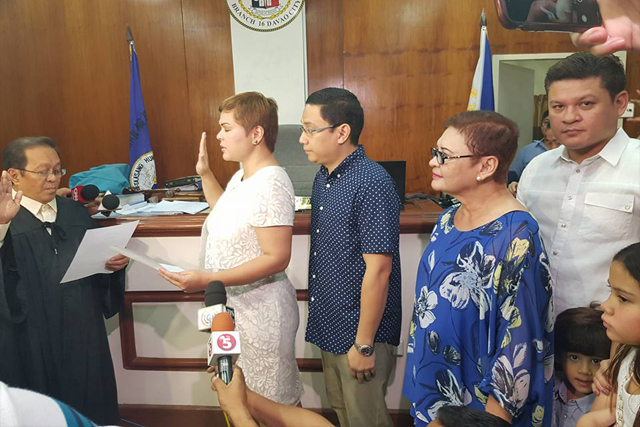 DAVAO
CITY —
Davao
City Mayor Sara
Duterte-Carpio
wants clean officials and employees working in the city government.
Duterte-Carpio has appointed acting City Administrator Atty. Tristan Dwight Domingo to file administrative or judicial charges on government workers involved in irregularities.
She signed the order that delegated some of her functions and duties to Domingo as mandated by the Republic Act No. 7160 or the 1991 Local Government Code.
Domingo will have the power to file charges "against any official or employee of the city who may have committed an offense in the performance of his officials duties, and functions."
The mayor has instructed Domingo to ensure that all employees and officials under the city's executive department are doing their jobs.
"And if they are not, Domingo's task is to run after them," Duterte-Carpio challenged.
The acting city administrator was also told to supervise and manage the affairs of the executive offices of the local government. He will also sign documents on behalf of the city mayor.
"Considering the magnitude of the functions and duties of the City Mayor and the need to provide appropriate action to any/or all matters that require urgent as well as quick pro-active response, there is a need to delegate some of the inherent powers, functions, and duties of the City Mayor to the Acting City Administrator," Sara stated in the executive order.