By Edmund Silvestre
(The Philippine Star)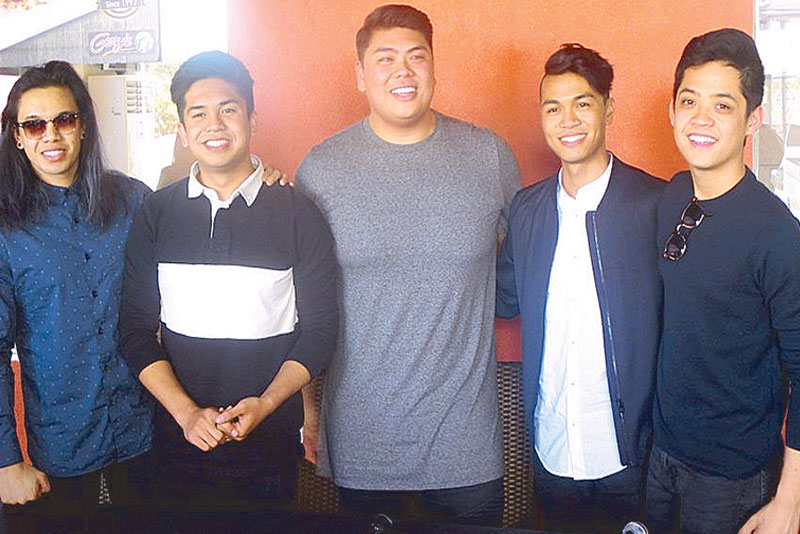 MANILA, Philippines - Members of the popular Fil-Am a cappella group Filharmonic are so used to flying to the Philippines that they're no longer bothered by the political and social controversies surrounding their parents' native land.
If there's one thing the group and their parents are wary about coming to Manila, it's the infamous tap water that has become a source of nightmare to not a few tourists and visiting expatriates.
Just a day before fronting for the 7/27 concert of the all-female pop group Fifth Harmony at the Mall of Asia (MOA) Arena, Niko Del Rey, Jules Cruz, Joe Caigoy, VJ Rosales and Trace Gaynor faced the media at Gerry's Grill Aseana and gamely answered all questions under the sun.
They claimed that their parents are more concerned about them accidentally drinking contaminated water that often causes waterborne diseases.
"They just reminded us to just drink bottled water as a safety precaution," said Joe Caigoy, laughing. "We've been here before and that's why our parents are more concerned about the water and nothing else."
The Filharmonic's parents hail from Ilocos Norte, Bataan, Cavite, Iloilo, Leyte and Manila.