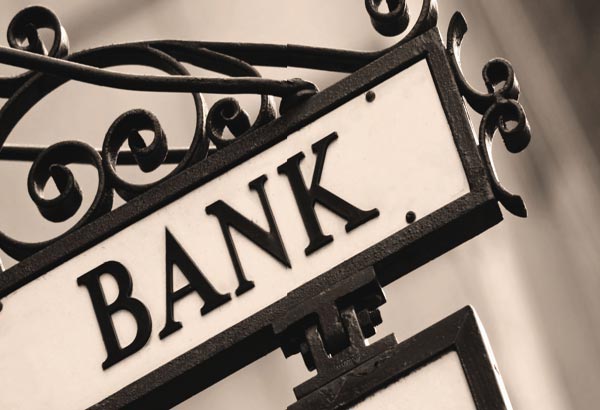 MANILA, Philippines - The Organization for Economic Cooperation and Development (OECD) is urging the Philippines to lift its bank secrecy law to strengthen the country's tax system and fight tax evasion while meeting global standards in tracking tax fraud.
The Philippines needs to put in place a legal mechanism by lifting the bank secrecy law that will allow the exchange of information necessary in transparency, OECD Center for Tax Policy and Administration head of global relations Richard Parry said in a briefing during the two-day Workshop on Fiscal Management through Transparency and Reforms in Bagac, Bataan.
"It is possible to do it. The political will is needed for the Philippines to meet international standards in that area," he said.
The bank secrecy law is a special legislation that requires banks and financial institutions to protect and keep confidential customer information from third parties even if these are government or tax authorities, unless the client relieves the bank of its duty.
Any violator will be convicted to an imprisonment of not more than five years or a monetary fine, or both, depending on the court's decision.
Parry said the key challenge for tax administrators globally in dealing with money launderers and tax evaders is having enough information to detect law breakers.
In 2009, G20 – an international forum for the governments and central bank governors from 20 major economies-declared that bank secrecy is approaching the end of its life in accordance with international standards.
That is why the OECD is introducing a new global standard for the automatic exchange of information between and among tax authorities to make it difficult for people to funnel investments outside of their country of residence, Parry said.
This will be set more broadly by the Global Forum on Transparency and Exchange of Information, a multilateral framework with 126 members including the Philippines.
"It is important for the Philippines to change its legislation in that issue in order to meet international obligations with regard to the exchange of information," Parry said.
The OECD official said the Philippines' commitment in upholding international standards would result in strides in holding violators accountable.
"That would lead to significant gain with regard to legitimate tax charges in Philippines. What it does is provide Philippines with revenue and resources it needs for social programs and deal with issues," Parry added.
In March 2014, Bureau of Internal Revenue (BIR) commissioner Kim Henares urged lawmakers to lift the bank secrecy law amid renewed calls for greater exchange of information and increased transparency globally.