(The Philippine Star)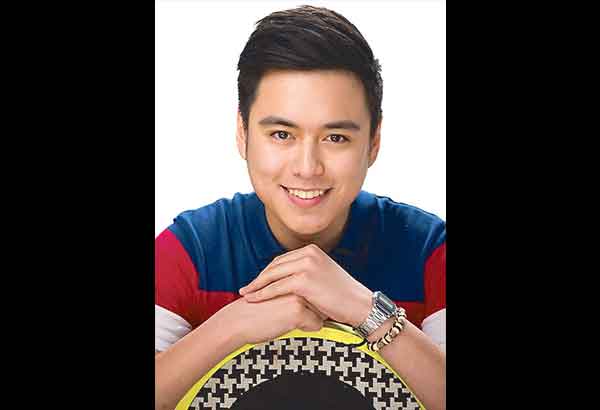 MANILA, Philippines - The moment he appeared on stage, the screaming among his fans, mostly girl students, began. It was hard to follow the dialogue, although the plot was familiar.
The venue was SM Southmall in Las Piñas City, and the young singing actor was Jacob Benedicto, 23, ABS-CBN talent. The production was Gantimpala Theater's Kanser the Musical by Jomar Fleras, a take-off on Rizal's Noli Me Tangere. Jacob was playing Crisostomo Ibarra, the idealistic hero of the novel who sought to uplift his hometown through education and, in the process, rekindle his romance with Maria Clara (played by Myramae Meneses).
The love scenes were tame (remember this is the 19th century), but even these set the fans screaming. A dramatic highlight of the play had Ibarra, all alone on the stage, singing and emoting, down on one knee, agonizing on whether to continue with his reforms or to call for a revolution against the cancerous state ("reporma ba o rebolusyon").
At the curtain call, all the cast members were applauded, of course, but Jacob was clearly the crowd favorite (along with the actors who played Sisa, Basilio and Crispin), maybe because there were more girls than boys or because they recognized him from his TV projects.
Finally, as they left the stage, Jacob let loose with a flying kiss; and pandemonium reigned.
The play was the singing actor's first starring role in theater, and in classic Tagalog at that. He had to ask the help of colleague Michael Pangilinan (the other Ibarra) to improve his Tagalog, and the latter was happy to oblige. Thus, Jacob was able to acquit himself in the challenging role.
"I really internalized my character, my role," he recalls. "Ako talaga si Crisostomo Ibarra. I learned the message he was trying to convey. I really wanted to be authentic before the audience (no trace of a foreign accent) and give them my interpretation of the songs and the role of Ibarra. I really felt the character."
Of Visayan-Tagalog parentage, Jacob (real name is Josemari Jacob Gayanelo) was born in Manila but at the age of five, his family moved to Jakarta, Indonesia because his father, a Unilab official, was assigned there.
He and his siblings studied at the International School in Jakarta. All their teachers were Americans and Europeans, so the young Gayanelos acquired an American accent. They stayed there for 10 years and Jacob returned to Manila a teenager, starting a career in theater with English-language companies like Trumpets and Repertory Philippines. "Michael Williams gave me my start in professional theater," he says. "I owe a lot to him."
A memorable experience for him was appearing for a year in Resorts World Manila's The Sound of Music by Rodgers and Hammerstein, in which he was with the ensemble, playing a young Nazi, a dancer and even a baron.
After that, he was ready for showbiz, appearing on TV5's Baker King and Kanta Pilipinas and then in a slew of ABS-CBN shows and teleseryes like Ningning, Dream Dad, Ipaglaban Mo's Akin Ka Lang episode, Maalaala Mo Kaya's Manika episode, the Pure Love series, Pinoy Big Brother: All in and The Voice of the Philippines.
Last year, he appeared in Star Cinema's Past Tense with Daniel Matsunaga, and is now preparing for a role in an indie film. Jacob as a singer is into pop, soul and OPM, has cut an album Pagka't Ikaw, with songs by Jeffrey Hidalgo and is a Star Records talent. In between these commitments, he managed to finish Communication Arts studies (TV production, films and radio) at De La Salle University. He is also an events host.
"I learned discipline in theater," he says. "And in TV, I learned to cope with the irregular working hours. My life is an emotional roller-coaster!"